Why this Certificate
The goal of the Certificate in Teaching English as a Foreign Language (CTEFL) program is to enhance the professional knowledge and practical skills of in-service and pre-service classroom teachers in Armenia and the region. It is designed to meet the needs of those current and future teachers who may not have the time or aspiration to pursue a Master's degree, but who do want to keep up with the latest developments in the field, and expand and improve their own teaching.
The CTEFL program follows an intensive format lasting from four to eight weeks during the months of June and July. Classes take place in the mornings and afternoons at the AUA campus and in partner schools for fieldwork assignments.
Certificate Completion Requirements
To complete a Certificate in Teaching English as a Foreign Language (CTEFL), students must successfully complete the CTEFL courses/modules with a grade point average of 3.0 or above. CTEFL graduates who wish to pursue further study towards the MA TEFL program, may transfer their CTEFL courses towards the MA TEFL Program.
Key topics and learning experiences include:
Teaching language skills
Teaching English grammar and vocabulary
Activity design and lesson planning
Classroom assessment and feedback
Differentiated instruction
Classroom management
Classroom observations
Shadow and independent teaching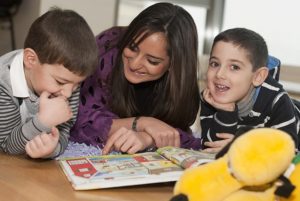 Enrollment Requirements
To be considered for acceptance, applicants must:
Submit a complete Application for Enrollment in Certificate Programs at im.aua.am including all required supplements as outlined in the instructions.
Present valid and official results confirming English Language Proficiency typically through the TOEFL iBT (target score of 79*) or IELTS Academic (target score of 6.5*). Native and near native speakers are eligible for a waiver.
Hold an undergraduate degree from an accredited or licensed institution of higher education having obtained an undergraduate GPA of 3.4 or higher on a 5-point scale. Students in their final year of studies are also eligible to apply.
Demonstrate interest and potential to become a successful TEFL professional.
*The Admissions Committee may, at its discretion, admit an applicant who does not meet the target requirements but who otherwise demonstrates the potential to successfully pursue a degree at AUA.
Fall 2018 CTEFL Application Submission Deadlines
If a deadline date falls on a non-working date, the deadline will be moved to the following working day.
January 31 – Early Application
April 30 – Regular Application
Fees are calculated per credit unit, as per university policy.
Application Procedure
For information regarding application to CTEFL, visit the Admissions website.