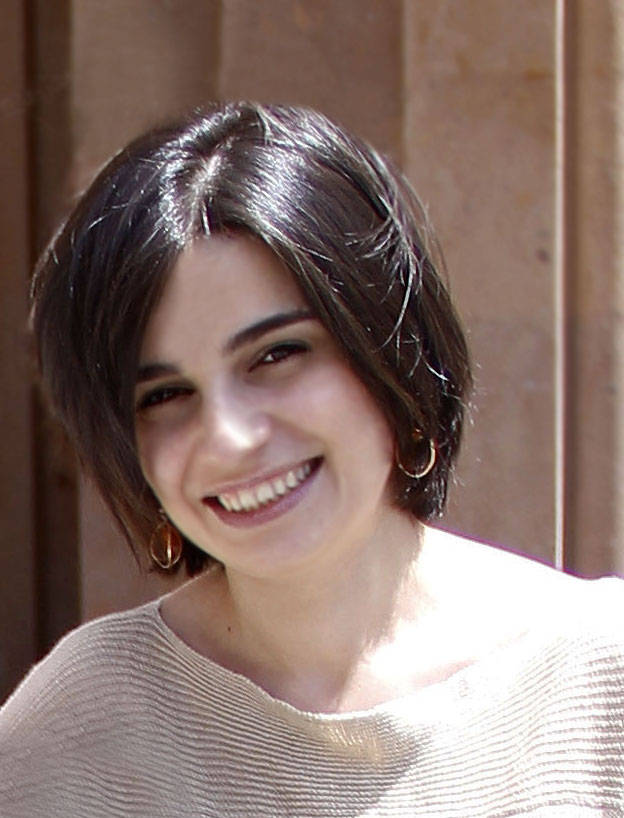 Irena Galikyan

Previous university
Yerevan State University, Faculty of Romance and Germanic Philology
Graduation Year from MA TEFL
Further studies
PhD Candidate at Leiden University Graduate School of Teaching, the Netherlands
Current employment
Research Associate, Center for Research in Applied Linguistics; Lecturer, MA TEFL Program
Notable projects
 MA TEFL capstone The Evaluation of the European Language Portfolio in the Armenian Learning/Teaching Context.
Projects Feedback for enhancing cognitive engagement in online settings.
Professional interest / involvement : Instructional design, e-learning, learning analytics, teacher education
Reasons for choosing AUA MA TEFL 
I originally chose the MA TEFL Program due its reputation in teacher education in Armenia. The quality of the courses, which were a combination of theoretical dimensions and practical applications in the field of language teaching and learning, exceeded all my expectations. The stimulating environment, the excellent supervision and the access to a wide variety of resources through the university library encouraged us to develop critical understanding of the most recent practices in the field.
Impact of AUA MA TEFL on your career
Key takeaways from AUA MA TEFL program The MA TEFL Program introduced us to cutting edge research and thinking in the field of English language teaching and developed our understanding of both theory and practice of teaching. The innovative and engaging teaching methods allowed us to explore the practice of language teaching and learning from multiple perspectives and enhance our skills both as educators and as researchers though applying academic knowledge to issues of classroom practice. Equipped with both theoretical knowledge and practical teaching skills, I went to pursue a successful teaching career in the field of ELT. At the same time, the critical understanding of research methods and methodologies gained during my studies at AUA and the desire to conduct research to develop practice have allowed me to contribute to the education research community through research activity in the field of instructional design and teacher education.
Tips to MA TEFL applicants and students
Become a future leader in the ELT field by making the most of this inspirational teacher education program and the supportive and stimulating environment offered to you during your study years at the American University of Armenia.